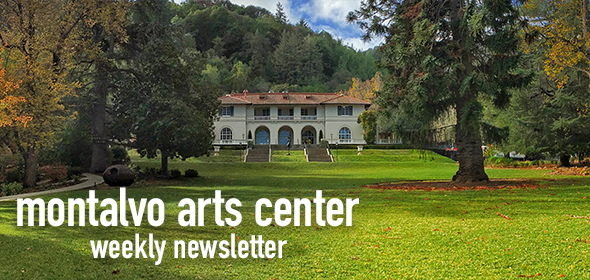 ---
Join Guest Curator Sandhya Bordewekar Gajjar and Guest Artist Mrugen Rathod, plus an exciting new performance piece by Nina C. Young and her collaborators on
Friday, June 29 at 7pm
for a fascinating new Open Access event:
Documenting the Creative Process
.
During the creation of a work of art, important materials, research, and ideas are often developed that ultimately may not make their way into the finished piece. The process itself can be illuminating, so how can it be communicated to the public?
Gajjar and Rathod's dialogue will focus on the important role of documentation in the production of art. The presentation will use video and photography to explore different ways of capturing and communicating the creative process. Their conversation will trace the work of an artist from conceptualization through completion, revealing the many challenges of translating ideas into compelling visual forms.
Also exploring the creative process, Lucas Artists Fellow Nina C. Young, with collaborators Anne Leilehua Lanzilotti and Senem Pirler (pictured above), will present a new series of site-specific works and performances under the conceptual project umbrella Sound Constructions. The artists will share a short performative installation that uses a collection of sonic objects, showing how these become representational (physically and emotionally) through association and repetition.
Tickets are just $10 ($5 for students and free for Montalvo donors)!
---
Writers Series: Tobias Wolff, August 27

Join master storyteller Tobias Wolff for our next Writers Series event on Monday, August 27 at 7pm for a fascinating conversation hosted by author and moderator Katherine Maxfield.

Known for his thoughtful approach to questions and his quick humor, Wolff will talk about his eventful life and will read an excerpt from the book he is currently working on. Books from his catalogue will be available for purchase at the event.

Wolff is one of America's most revered writers. His short stories, novels, and memoirs have earned him three O. Henry short story prizes, the prestigious PEN/Faulkner Award for Fiction, a Guggenheim Fellowship, and an array of other awards. His critically-acclaimed short story collections include Our Story Begins, The Night in Question, and In the Garden of North American Martyrs. His memoir This Boy's Life details a difficult childhood as he grew up with a con man for a father; another memoir, In Pharoah's Army, records his tour in Vietnam, highlighting the drudgery and disillusionment that many soldiers experience.

---
Explore your creative side with us this July in two fun and unique classes with artist Dana Harel, part of our Montalvo Summer Nights series. Classes are perfect for beginners and experts alike, and you will enjoy light refreshments and wine while you learn!

Get inspired by beautiful summer garden blooms! When pressed, the colors from flowers and plants turn into natural dyes that can create abstract shapes on the page. You'll learn how combining this process with inking the leaves offers many ways to compose beautiful artwork.
Transform poetry into beautiful works of art! You will learn to create
calligrammes
-- poems in which the words are arranged to create images -- by using "found" texts like magazine articles, junk mail, and news clippings. Create visually impactful passages and decorate your final work with different media. For inspiration, bring a few of your favorite poems or prose to include!
---
For questions or to order tickets over the phone, call the Box Office:

408-961-5858, Monday-Friday, 10am-4pm
---
Upcoming Events at a Glance:
Sun, June 24, 10am: Crafting Hydrosols & Essential Oils
Wed, June 27, 6pm: Salsa Night CONCERT-ONLY TICKETS STILL AVAILABLE!
Fri, June 29, 7pm: Open Access: Documenting the Creative Process
Wed, July 11, 6pm: Pressed Flower Prints
Wednesdays, July 11-Aug 27, 12pm, 12:30pm, & 1pm: Summer Luncheons
By Appointment: Docent-Guided Villa & Grounds Tours
Now on sale: Summer Camps
Photo Credits: Chris Sicat, "We" / Linda A. Cicero, Stanford News Service / Airyka Rockefeller