---
Raku frees the creator to embrace the unexpected! This workshop will focus on techniques for creating Japanese-style raku tea bowls. Along the way, you'll learn about the impact of the Japanese tea ceremony in relation to the evolution and design of the tea bowl, as well as the aesthetic and philosophical influence of wabi-sabi, a world view centered on the acceptance of transience and imperfection. Finally, you will create, glaze, and fire your own tea bowls to take home.
NOTE: This class is two sessions on consecutive Thursdays! Please plan to attend both days:
Thursday, February 13, 2:15-4:15pm
Thursday, February 20, 2:15-4:15pm
About the instructor, Brian Caponi: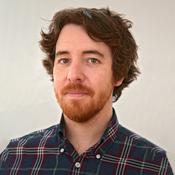 Brian Caponi received his BFA in Sculpture from Grand Valley State University in 2007 and his MFA in Ceramics from the New York State College of Ceramics at Alfred University in 2013. His work has been shown both nationally and internationally at various institutions including: The National Museum of Slovenia, American Museum of Ceramic Art, The Clay Studio, Fosdick-Nelson Gallery, Pewabic Pottery, Central Academy of Fine Arts (Beijing), San Angelo Museum of Fine Art, Simone DeSousa Gallery, Museum of New Art, District Clay Gallery. He has attended various residencies and worked abroad in South Korea, China, Japan, and India.
---
---
RELATED: